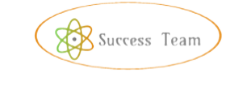 You can apply to our programs like the MPP (Multiple Payment Program) and One year Program.
Apply to Services like the Account management service or become a Member to access offers.
1.One year program opened here
2.Account Management service here
3.View Account Management Plans here
4.Become a Member to access some offers here
5. MPP Program coming soon.
All Success Team payments are powered by Trust pay
Pay directly online or use the payment accounts addresses below:
Trustpay: finance@successteam.biz
Globalswift account : finance@successteam.biz

Perfect money account : U13708737
Bitcoin address: 3PfK7tyFP2makHBe5UJHrk2dQXDosKtcbN      
Ehereum address: 0xe6557e597bfa1184e5a95811aa8fd728c5d75d2c        
Litecoin address: M9K1s7Xy9c2Kq7aofN7dgkWPYhW15WWksU                                 
Bpay Euro account: finance@successteam.biz
Other payment Methods contact us